Group tour report conducted on a lovely autumn day, May 18, 2019.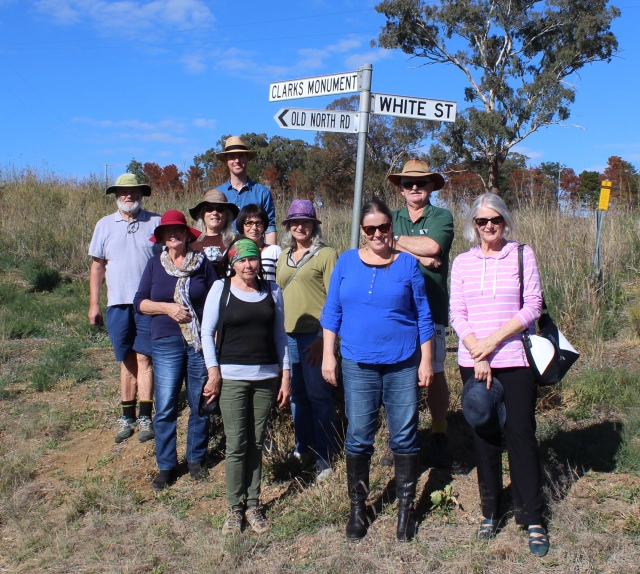 Use of the Great North Road was a dangerous activity in the 1800s due to the constant threat posed by bushrangers. This problem experienced by travellers is typified by the tragic death of Peter Clark. We visited his memorial as part of the Australian Heritage Festival on May 18, 2019. This event was lead by historian and bushranger expert Gregory Powell. He is
the author of the book Bushranger Tracks, and an acclaimed historian and expert on Australia's bushranger past.
After meeting at Burning Mountain Antiques, in Wingen, our tour traced the path of a bypassed section of the Great North Road in the upper Hunter Valley. On this section of convict built road is a large memorial to Peter Clark, who was shot by Henry Wilson the bushranger in April 1863.