Group tour report conducted on a balmy harbour-side day, May 4, 2019.
Sydney was isolated from Newcastle and the Hunter valley to the north till 1836 when a convict built trail was completed linking the two cities. We visited the start of this road at Drummoyne and examined where it headed north across the Parramatta River at Bedlam Point. This tour on May 4th was part of the Australian Heritage Festival and lead by Wesley Warren.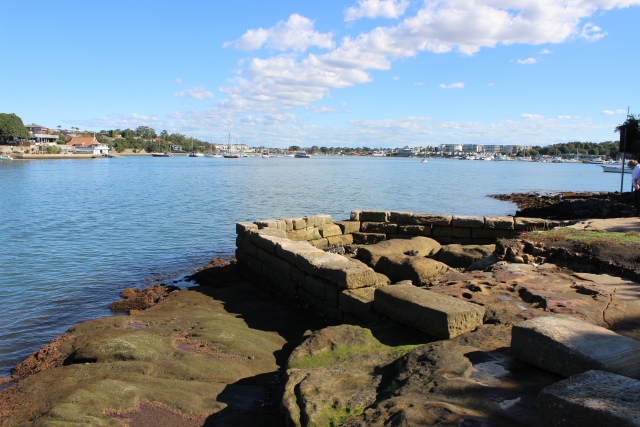 A number of very important convict era artifacts were identified. These included remains of hand-made drill holes and some incomplete wedge pit marks. All rock removal was by hand in the early 1800s with the only power assistance was that given by the use of gunpowder.